Mountain Milk

Photograph of a chance-encounter at the waste in Bolungarvik, west-Iceland. 2011
Found replica of the painting Mountain Milk (1941) by Kjarval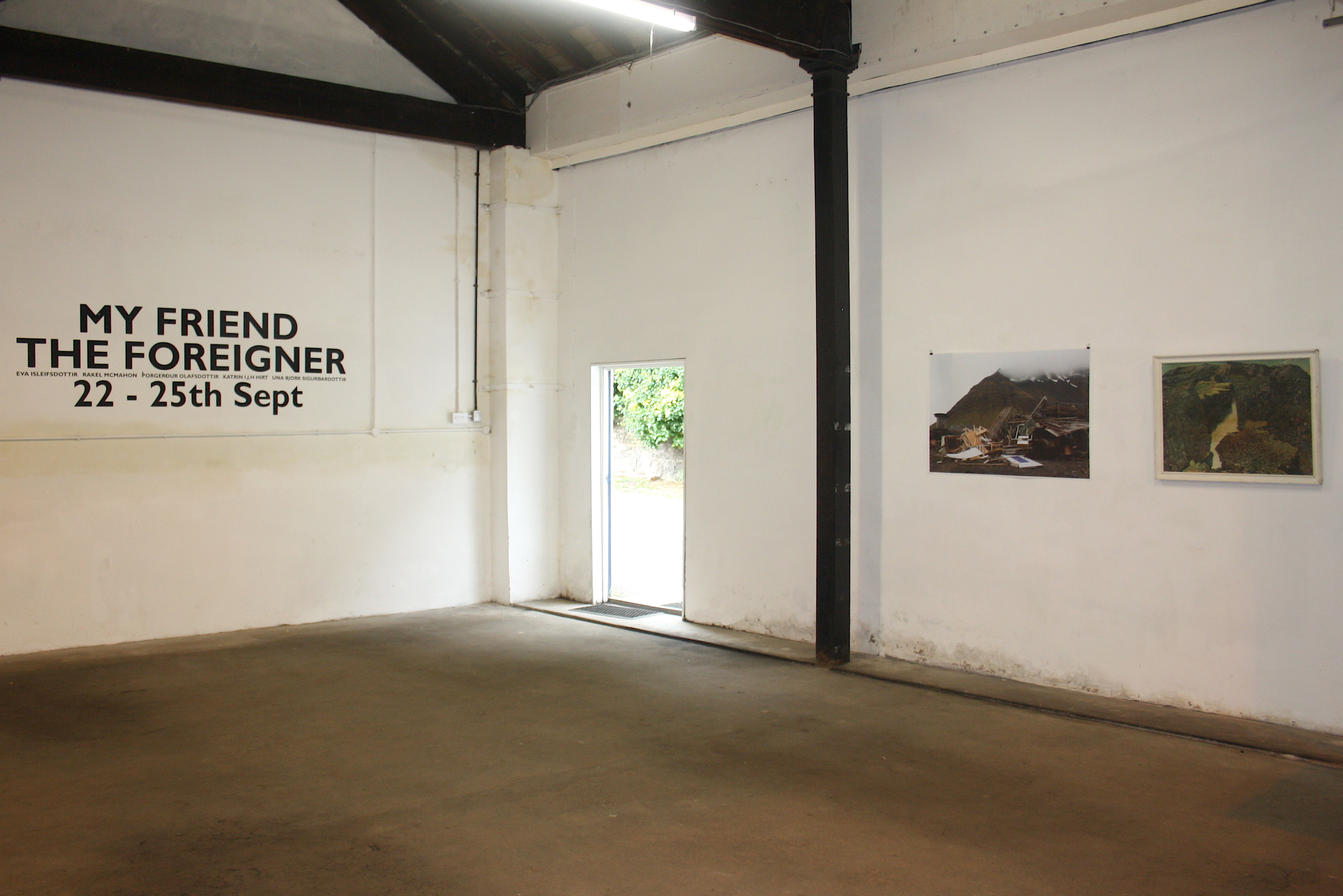 My Friend the Foreigner, 2011
The Ambulance Depot, Edinburgh

The famous painting Mountain Milk is of Flosagjá in Þingvellir, a fundamental historic and geological site in Iceland and the setting of the Parliament since the Settlement of the island. Kjarval had made the work just three years prior to Iceland becoming independent from Denmark after more than 600 years of colonization. The work is considered to be one of the first political artwork in Icelandic art history as the theme is rooted in the growing awareness of national consciousness and a unified identity.