You got a face with a view
Photographs, postcards, collages
2011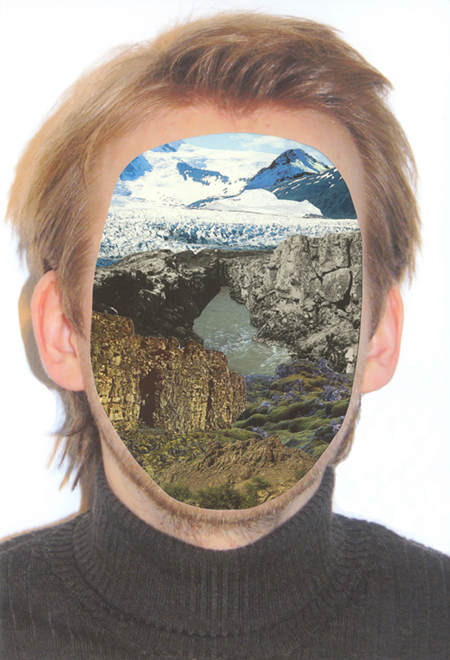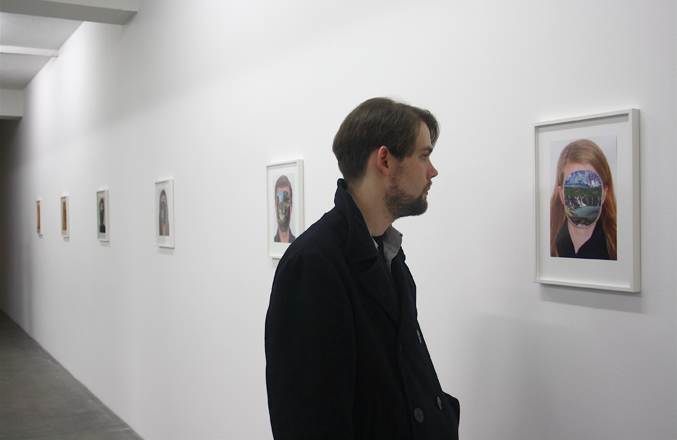 Without Destination
The Reykjavík Art Museum
Curated by Markús Þór Andrésson
What makes a nondescript area into a place? How does a place become a destination? Wanderlust and the traveler's experience of his or her surroundings during the journey mark the point of departure for Without Destination. The exhibition reveals how Icelandic and international artists work through different connections with locations and places, be they nearby or remote in space or time. Their works reflect ideas in contemporary art about travel, places and non-places, and the topography of the mind and of the landscape. They direct our attention to creative and personal conversations that emerge when we experience different places and shape our ideas about them. Many of the works depict Iceland and appear both familiar and uncanny to Icelandic eyes, illustrating how the diversity of experience impacts the depiction of a given place. The exhibition shows works by artists who attempt in various ways to transmit their experiences from elsewhere, while simultaneously creating a new experience for the spectator in the here and now—for as the saying goes, it's the journey itself that matters, not the destination.
Presented here are new and recent works by local and international artists that illuminate our concepts of travel and place, in both the geographical and imaginative senses. Each work engages these concepts in its own terms, using methods that range from objective documentation to interpretations of personal experience, though it is not always easy to distinguish between the two. Museum visitors may view each work either as a stop on their own journey from place to place or as someone else's description of a far-off locale; this layering complements the exhibition theme, the factors shaping the interplay between travellers and the environment.
The inspiration for Without Destination is the steadily-increasing flow of domestic and foreign tourists through Iceland, a volume that forces some perennial questions about the nature of tourism. What draws us to exotic places, up mountains and over water? How do travellers perceive their surroundings? How does experience jibe with expectation? Many contemporary artists and researchers have studied the relationship between man and the landscape in travel, bringing to light diverse factors impinging on the travel experience. Without Destination offers two ways to approach this body of work, through the present winter-spring exhibition and through a conference slated for the first week of February, dedicated to nature-based tourism.
words by Markús Þór Andrésson